Expand the Edge of Connectivity
Off-Grid Communications
Send messages from your phone, no service required
INTELLIGENT MESH NETWORKING
goTenna Mesh devices automatically act as relays to securely hop messages & extend range
LIGHTWEIGHT, MINIMALIST DESIGN
Sleek, lightweight devices can be dropped in strategic locations to create a "pop-up" mesh network
SECURE & ENCRYPTED
No central data-store + end-to-end encryption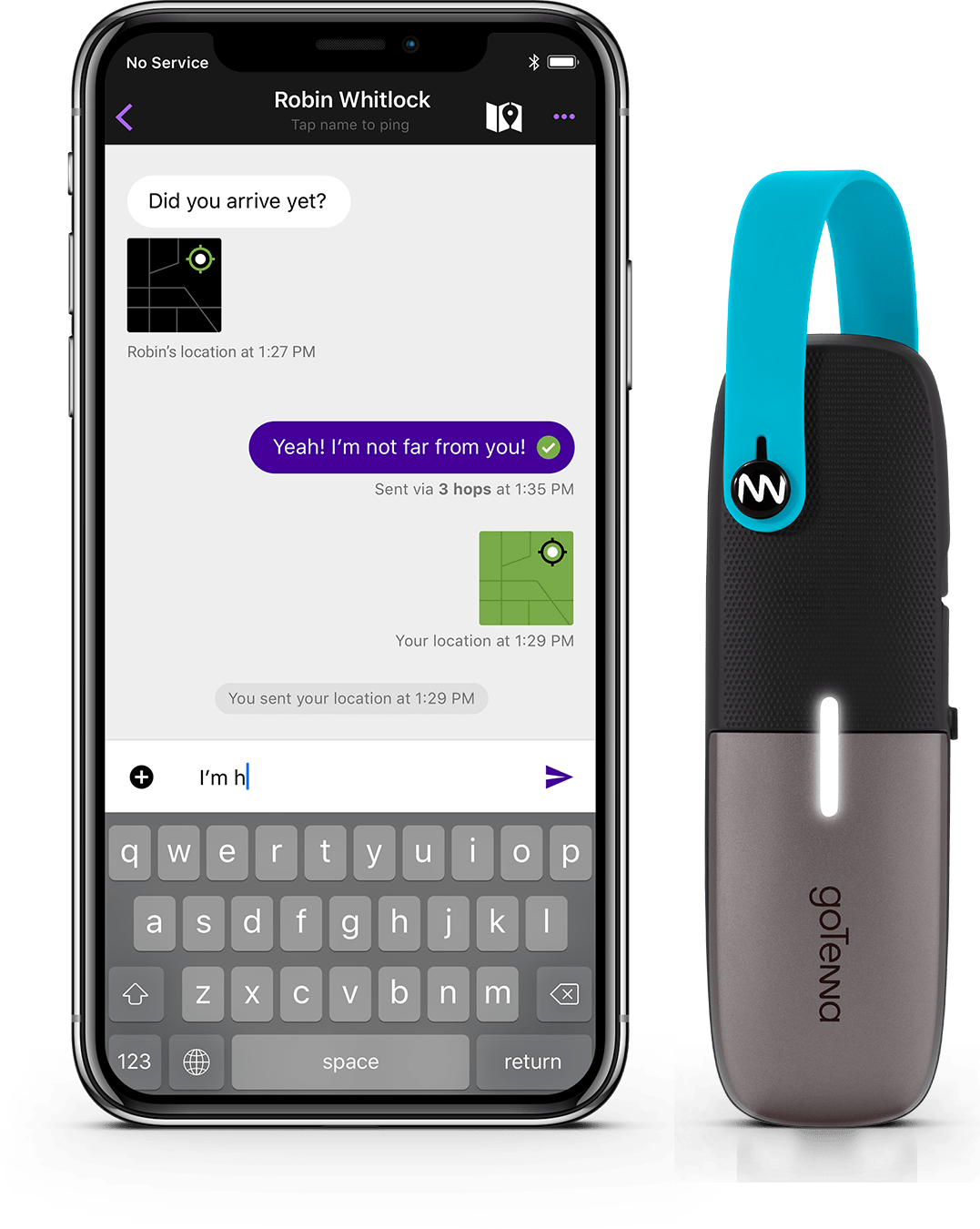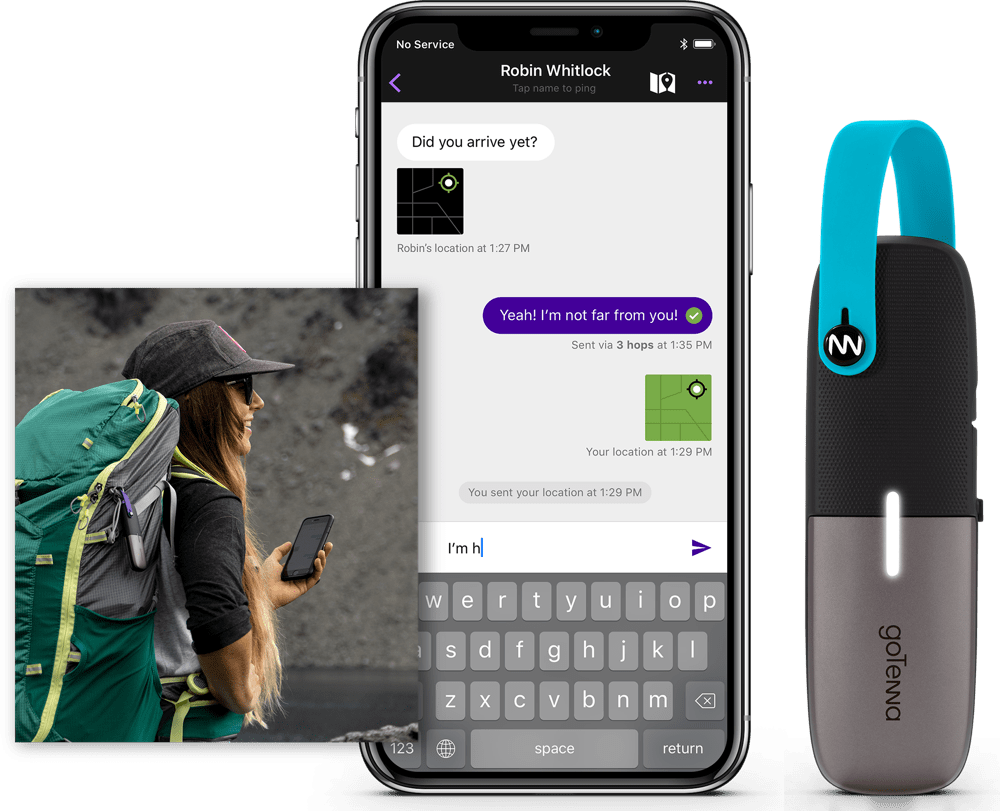 Power Your Own Network
Download the goTenna app and pair your goTenna Mesh device to your phone via Bluetooth.
Share real-time locations and send private or group messages to other goTenna Mesh users.

Intelligent Mesh Networking
goTenna Mesh privately and securely hops messages across devices, extending range. In 1-to-1 messaging, only end-users see messages. "Shout" messages are public broadcasts visible across the local mesh network.
Create resilient and secure communication networks anywhere, from any smartphone.
" What makes goTenna Mesh unique is that it allows people to create a special network to stay in touch with others when telecommunications fail. "
" The first consumer-friendly device for a reliable off-grid peer-to-peer communication network. "
" A candy bar–size device that lets you contact a travel companion by cell phone even in places where there's little or no reception. "
" Encrypted end-to-end, and you can choose whether your messages are reaching a particular individual, a group of people, or all Mesh users nearby. "
#IMESHYOU
JOIN OUR GROWING NETWORK
Find Meshers in your area, add your node to the map, and engage with users all over the world.
Join Now
" A critical component of day-to-day capacity in telecommunications moving forward. "
" These will be critical for us while in the backcountry or hiking with friends. "
" We were in a cell dead zone but with goTenna, it didn't matter. "
Watch goTenna Mesh in Action